Pathways World School Gurgaon
Flagship Campus of Pathways Schools.
Consistently Ranked #1 Top International Day cum Boarding School in Delhi & Gurgaon.
Pathways Parent Partnership (PPP)
Dear Parents,
It is with great pride and enthusiasm, I wish to 're-introduce' the Pathways Parent Partnership (PPP) back into Pathways World School.
Pathways Parent Partnership is a collaboration of parents with the school to meaningfully contribute to the students education and experiences. It acts as a liaison between the parent community and the school. This two-way communication seeks to address issues raised by parents and to have them amicably resolved in a positive environment. This is achieved by building an involved, interactive, and cooperative Pathways Parent community where concerns & suggestions are addressed by working closely with the school in a positive and constructive atmosphere.
A Brief
The PPP was founded formally in 2009 by a group of Primary School Parents, with a focus on the Primary School. The group gradually evolved to provide an excellent forum for parents to come together, share ideas, and put forward their views to the Principal and the School Management.
The Members also undertook many community service projects in the government adopted schools in collaboration with Pathways World School, some of which were, the water project, construction of toilets in the girl's school, setting up of computer labs to name a few. The PPP also displayed its robust existence by volunteering in the school's fund-raising events and other extra-curricular events.
This genuine partnership between the school and the members of PPP has shown a progressive positive effect on the school culture over the years and has helped break down barriers, and have open two way conversation between the parents and the school.
We are delighted to welcome the new members of the PPP for the year 2021-22 and 2022-23.
Please join me in wishing the members a warm welcome and wish them the best for a successful tenure as members of the Pathways Parent Partnership.
Sonya Ghandy Mehta
School Director
Details of PPP Members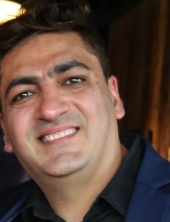 Mr. Vikrant Oberoi (DP1 and 2)
Mr. Vikrant Oberoi is an entrepreneur by profession. He relocated to India in 2019 with his family, after spending 13 years in Hangzhou China, where he was working as one of the core members of PAFA in Hangzhou International Inc. for almost 5 years. Mr. Oberoi has volunteered his time in his daughter's school, organising several events. Mr. Oberoi's daughter is currently a student of DP.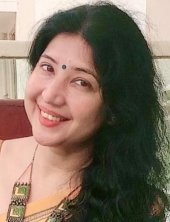 Dr. Mukta Rohatgi (DP1 and 2)
Dr. Mukta Rohatgi is Associate Professor with University of Delhi and teaches International Business and Management Principles to undergrad Commerce Students. She did her graduation from Shri Ram College of Commerce, post-graduation from Delhi school of Economics and completed her doctoral studies in organisation behaviour from Faculty of Management Studies, Delhi University. She has a book on Relational practices and a few research papers in internationally accredited journals. She has taken many sessions on Spiritual, Yogic and Meditative practices in Singapore and India. Dr. Rohatgi's son is currently a student of DP.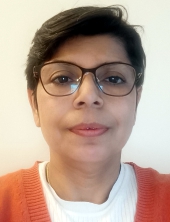 Ms. Ritu Nagpal (MYP1 to MYP5)
Ms. Ritu Nagpal's son is currently following MYP. Her association with Pathways dates to 2014 when the family got their only son admitted to Pathways Early Years, Golf Course Road and from there on, to Pathways World School Gurgaon. "It has been over eight years now and not even once, we; as a family; have looked back on our decision with regret," she says. She takes immense pride and satisfaction in having found a school that matches with her idea of futuristic education that the school believes in. The school's vision and mission completely resonate with her idea of what the purpose of education should be, and how it is achieved. She is also extremely thankful for the support the faculty extends, and grateful for the way the concerns are heard and resolved.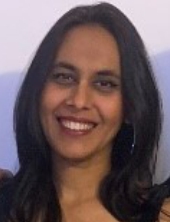 Ms. Shubha Chatterjee (MYP1 to MYP5)
Ms. Chatterjee is a qualified textile designer and has been voluntarily working with under privileged children in an NGO affiliated Govt school since the past six years. She is presently enjoying her experiences as a home-baker-cum-entrepreneur. Ms. Chatterjee shares that there is never a dull moment in her life! Ms. Chatterjee's two daughters are currently students of MYP and DP.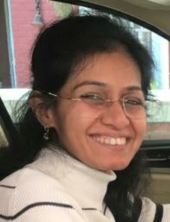 Ms. Shubhra Panda (MYP1 to MYP5)
Ms. Shubhra Panda is a parent of 2 children currently in MYP. She has been associated with the school since 2010 and has been an active participant in the children's journey from being handheld nursery kids to independent adolescents.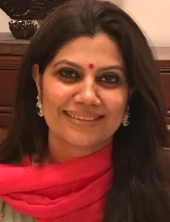 Ms. Payal Manaktala (Pre-Nursery to PYP5)
Ms. Manaktala is a Postgraduate from the National Institute of Fashion Technology (NIFT) and has 18 years of experience in the garment industry until she took a sabbatical from work in 2015. Her interests include travel, cooking, reading and music. Ms. Manaktala has been a Pathways parent for the last 7 years and has actively participated in various school events and parent led initiatives and been an active member of PPP in the past. Ms. Manaktala's two sons, are currently students of PYP and MYP.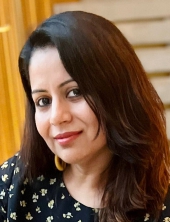 Ms. Neha Khullar (Pre-Nursery to PYP5)
Ms. Neha Khullar comes from hospitality background with expertise in operations and sales. She is discipline-oriented with a growth mindset and is open-minded towards collaboration. She firmly believes that for any organisation, project, or team to work harmoniously, having an honest and respectful communication will always remain the indisputable key.
A mom of two Pathwaysians currently in PYP and MYP, Ms. Khullar divides her time between her family and doing humanitarian work in the field of education for less privileged. When not occupied with kids and books, she is either tending the plants, doing Yoga, or traveling.
Details of Boarder-PPP Members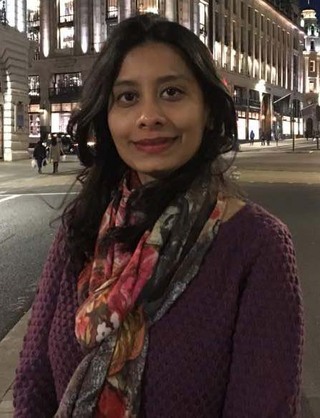 Ms. Rajeshri Karwa
Ms. Rajeshri Karwa has done her graduation in fashion design from NIFF and has taught for a few years in Akshar Playschool in Delhi. She is the owner and manager of six stores in Delhi and Ghaziabad dealing in womenswear. Ms. Karwa's son is currently a student of DP.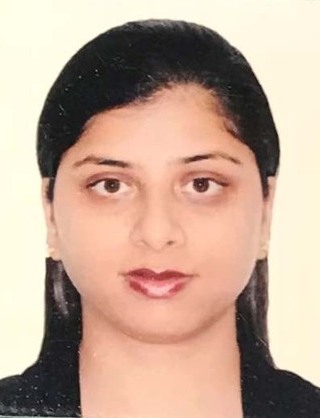 Ms. Richa Agrawal
Ms. Richa Agrawal has a post-graduation diploma in Business Management and is a homemaker, living in New Delhi. Ms. Agrawal's son is currently a student of PYP.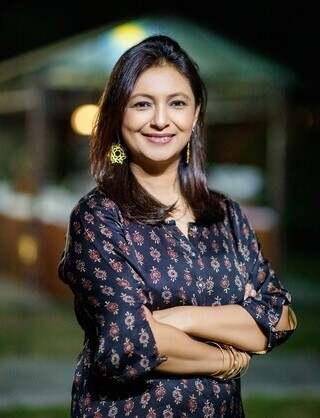 Dr Rita Singh
Dr. Rita is a Periodontist with a speciality practice for 20 years and is the Director of Oracare Periodontal Clinic, a reputed multi-speciality dental practice in Kathmandu. She is currently President of the Nepalese Society of Implant Dentistry. She is also a member of Zonta International, an organization working closely by empowering women through service and advocacy in Nepal. Dr. Singh's daughter is currently a student of DP.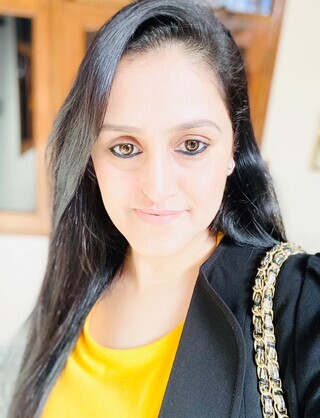 Ms. Sanya Bindals
Ms. Sanya Bindals has a degree of MBA in Finance from Symbiosis, Pune. She is an active social worker and is running an NGO by the name of FLY HIGH in Muzaffarnagar, where she lives. Her husband is an entrepreneur running Paper Mills by the name of Bindals Group of Industries. Her two children are currently students of MYP.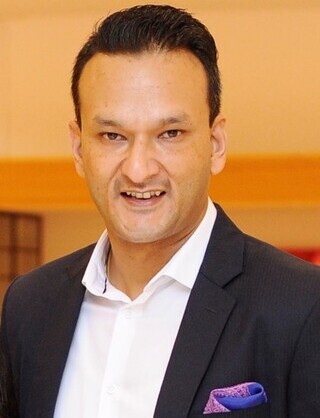 Mr. Suman Rayamajhi
Mr. Suman Rayamajhi is the Managing Director of Upaya and the founder of Eos Advisors, a boutique investment advisory company. With a degree in Chartered Accountancy as well as in Bachelor in Commerce, Mr. Rayamajhi has over 20 years of work experience in the corporate, telecom, start-up, equity, and financial sectors in Nepal. His daughter is currently a student of MYP.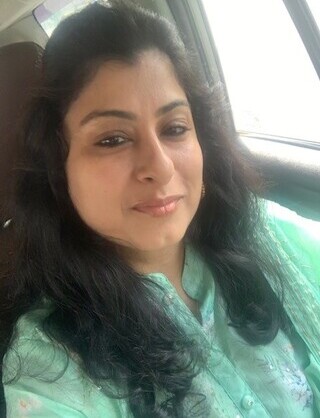 Ms. Vidhi Mandhyan
Ms. Mandhyan is an Admin HR at a dental lab and training centre in Lucknow. A happy-go-lucky person, Ms. Mandhyan believes in staying healthy and fit and has a positive attitude towards life. She loves her family to be around her. Her daughter is currently a student of DP.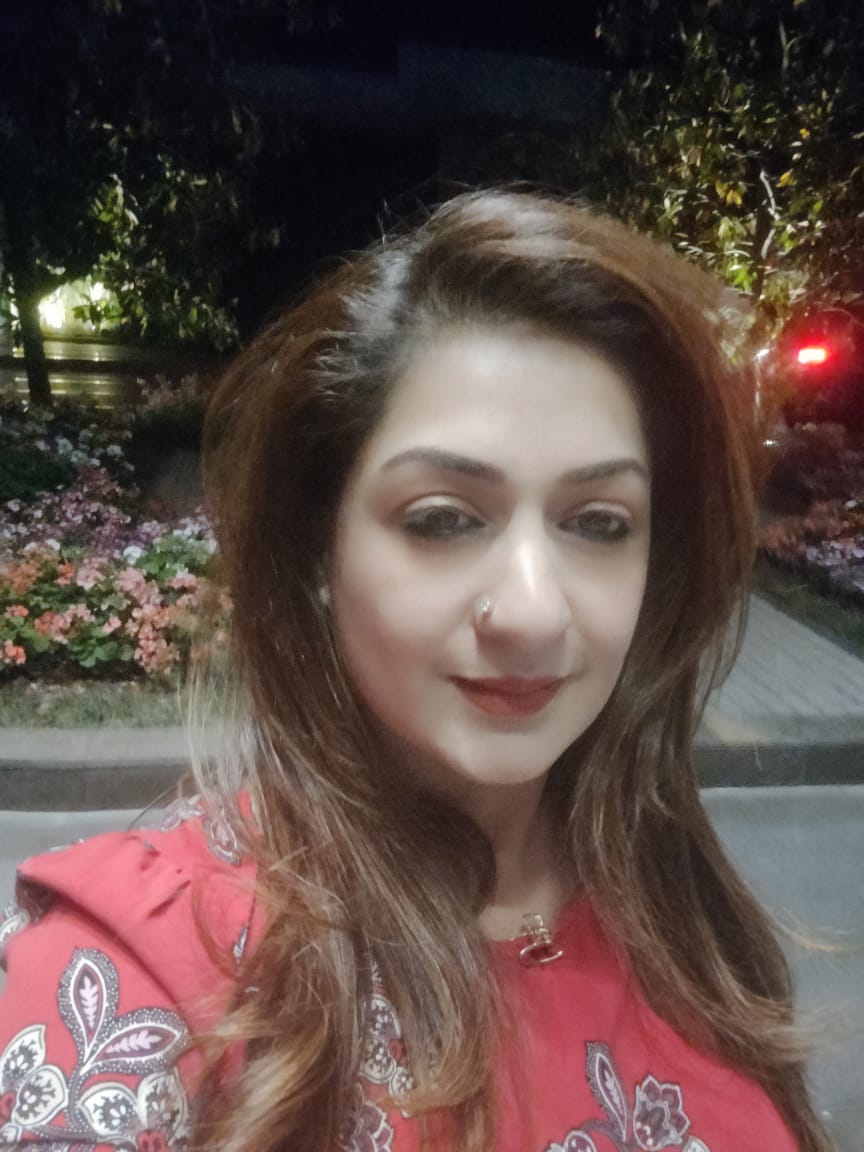 Ms. Tanya Bhatia
Ms. Tanya Bhatia is an entrepreneur based in Moradabad. Her daughter is currently a student of MYP4.