Nature's Own School
Learning by doing comes alive within the natural environment.
As youngsters, many of us cherished our time immersed in nature, whether it involved climbing trees, uncovering rocks and insects, or simply engaging in outdoor games with friends. Little did we know that these delightful childhood activities were actually shaping our brains, bodies, and characters for the future. Today, ample research has revealed the long-term benefits associated with being in the natural world.
Nature undoubtedly has been the greatest inspiration for all discoveries. To the young mind, nature has a profound effect. It instils a sense of responsibility and curiosity, which builds confidence and sows the seeds of creativity. At Pathways World School, it's the tranquillity of the majestic Aravali range, the lush green and pollution free environment that helps children to think independently and explore new possibilities of a bright future.
OUR VISION FOR OUTDOOR LEARNING
Learn Stronger: Interacting with the natural environment enables children to learn through hands-on experiences and encourages them to experiment with ideas. It encourages learners to engage actively, think critically, question relentlessly, and formulate hypotheses, all while nurturing their inquisitive minds.
Work Greener: Experiencing nature fosters compassion, reverence and care for the environment which promotes a deeper understanding of sustainable communities. These explorations foster genuine, authentic learning experiences that transcends the confines of traditional textbooks.
Play Safer: In natural surroundings, children can play independently or collaborate with peers, learning to share and resolve conflicts. Nature's unstructured environment fosters collaboration, as children often invent games create their own rules and address challenges independently.
Think Smarter: Interactions with the real world create sensory-rich experiences that stirs the curiosity of learners, encouraging them to think critically about issues, explore new possibilities and find creative solutions.
Live Healthier: Run, jump, hop, skip, climb and roll, learners are free to explore, move, and express themselves. These physical expressions of joy relax and alleviate stress, anxiety, and restlessness.
Intellectual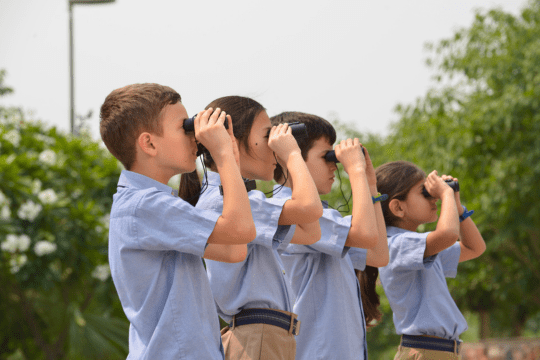 Nature offers authentic opportunities for discovery, creativity and problem solving. It allows learners to explore and experiment outside the domains of textbooks.
Emotional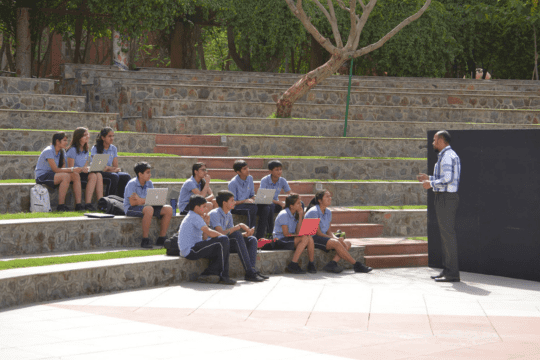 Research has shown nature has a calming effect and offers a change of pace from a classroom environment allowing for other forms of self-expression.
Social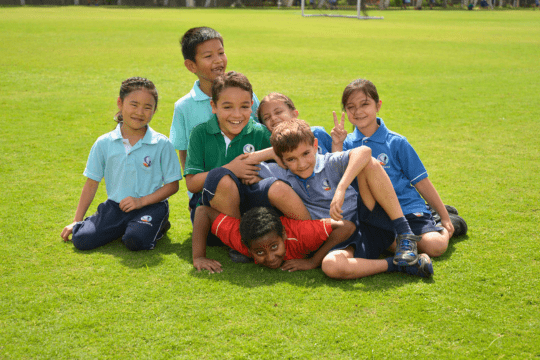 Students develop social skills by participating in activities, games and play together. They also slow down to observe natural things and develop empathy.
Physical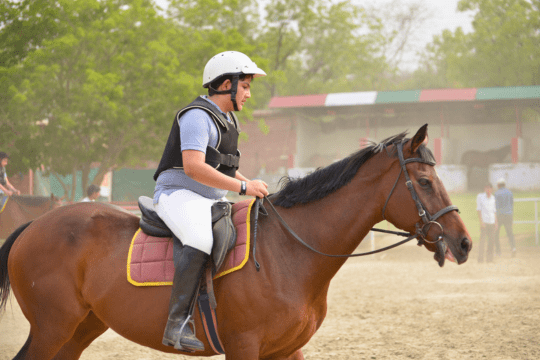 Opportunities for outdoor play and movement contribute towards fitness, physical stamina and fine motor skills.
Environmental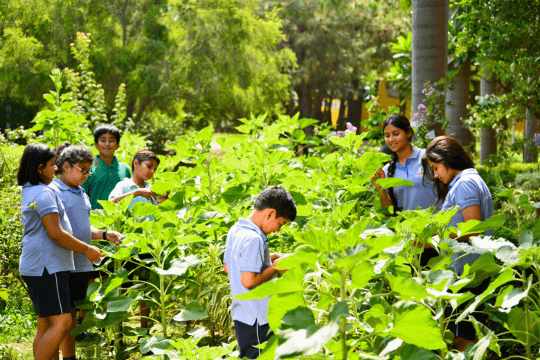 For this next generation to grow into guardians of this planet, a sense of responsibility and love of nature is instilled early on.