Pathways World School Gurgaon
Flagship Campus of Pathways Schools.
Consistently Ranked #1 Top International Day cum Boarding School in Delhi & Gurgaon.
Leadership Team & Faculty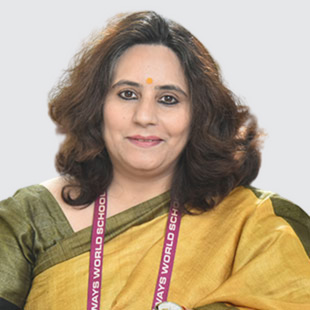 Ms. Monica Bhimwal – Principal, Primary School
Monica Bhimwal has over 20 years of experience as an IB Educator. She strongly believes in constant learning to promote innovation and development of learners in all facets of school life. She is an IB Consultant and a Team Leader for Authorisation and Evaluation of IB Schools in the Asia Pacific Region.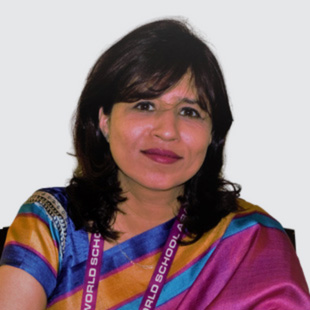 Ms. Monika Bajaj – Principal, Middle School
Monika Bajaj has about 25 years of experience in education, 17 years of which have been with Pathways. Ms. Bajaj believes in providing opportunities to learners where they can explore their passion, and deepen their understandings and skills required to flourish in the world of tomorrow. She also believes that middle years is the time of exploration for young learners to discover who they are and to help them envision a future where dreams have no limit.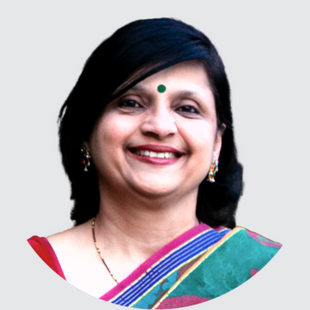 Ms. Manjula Shenoi – Principal, Senior School
With a Masters in English Literature, Manjula Shenoi has 3 decades of teaching national and international curricula, both in India and overseas. As a self-directed, enthusiastic educator with a passionate commitment to development and learning, Ms. Shenoi hopes to motivate students and teachers in ascertaining their inner strengths and abilities to discover what inspires them. She aims to provide a stimulating learning environment while fostering confidence in order for everyone to realize their full potential.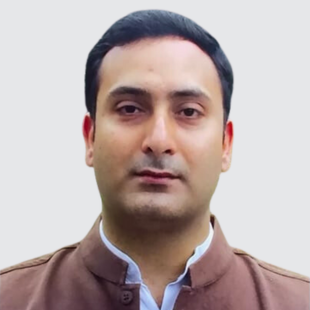 Mr. Ashish Arora - Head of Boarding & Student Enrichment
A Postgraduate in Commerce and a PG Certificate holder in Educational Leadership & Management from University of Nottingham, Mr. Ashish Arora has a total of 15 years of experience as an educator. From being a Housemaster to the Head of Department he has donned various hats in the educational landscape so far and has had a sharp learning curve. Ashish is deeply entrenched in the culture and ethos of the Boarding School system and is well conversant with the dynamics of education. An avid reader, his tastes are eclectic, and he enjoys reading different genres.
Faculty
The role of the teachers in an IB school is that of a facilitator, a person who will guide the students in the right directions while creating a dynamic and inclusive learning environment.
Most of the teaching faculty at Pathways World School Gurgaon have Masters and PhD. Degrees in their specific area of specialization. We hire teachers based on their previous years of experience both in India and abroad ensuring that students receive a truly international education. We have expat teachers teaching various subjects in the Middle and Senior School. New teachers are also given mentors to train them into the IB methodology of teaching. We maintain a pupil teacher ratio of 7:1, (for every 7 students there is 1 faculty), that allows our teachers to work closely with students ensuring individualized learning to nurture the unique talents and interests of students.
At Pathways we understand that education is a continuous process. We invest heavily in continuous training of our teachers through workshops, IB seminars, and other developmental programs, both in India and abroad.