Pathways World School Gurgaon
Flagship Campus of Pathways Schools.
Consistently Ranked #1 Top International Day cum Boarding School in Delhi & Gurgaon.
Saachi Thahryamal
The fashion industry is extremely competitive, there is a new designer every day.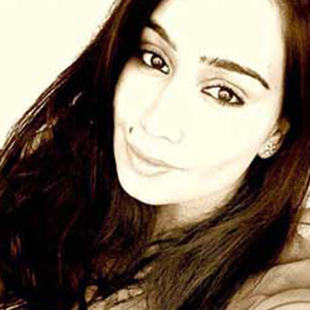 The memories of Saachi Thahryamal ( Class of 2009 ) sashaying down the ramp built over the Aravali Swimming Pool , still so fresh in our minds…….
She seemed just such a natural ……
YES we saw it then and we know it now ….. FASHION was the only way Saachi would go.
Not wanting to lose out on the sunshine and accolades that her first ever showing of her very own label " SAACH THARHYAMAL" at the RUNWAY to FASHION, on the 16th April was just an amazing collection of virginal white…… and Mehr Sandhu ( Class of 2011 ) and Mehrene Pirzada ( Class of 2012 ) opened and closed her show!
THAT IS LIKE A TRIPLE CROWN for Pathways Re~ Wired
Here's what Saachi has to say:
Q1. Please give us a brief of what you are currently engaged in (work/ study)
I launched my clothing line a year back under the label name "Saachi Thahryamal" , and have been very involved with it ever since! It's been an awesome ride so far.
Q2. A note on your childhood (where you were born, what your parents did)
I was born and brought up in Jaipur, Rajasthan. My mother is in the fashion industry as well and has been a designer for 10 years now. My father owns two very beautiful resorts- The Tree House Resort which is on the Jaipur- Delhi highway and The Bamboo Forest Resort which is in Tadoba, Nagpur (Maharastra).
I was in MGD till about 8th grade before I moved to Pathways in Delhi.
Q3. What inspired or lead you to get into Fashion Designing
I was always into fashion. I think everyone who knew me in school had this hunch haha… I knew it would be this industry that I would finally be in so I went on to study "Fashion Retail Management" at Birmingham Institute of Art and Design and once I came back to India I started working with my mother, it was only with time that I realized that I would like to launch my own line as I needed experience before doing so. It's what makes me happy!
Q4. How competitive is it and how did you break the barriers that came your way.
The fashion industry is extremely competitive, there is a new designer every day. There were no such barriers that I faced except my own confusion for a year after I graduated regarding what direction I want to choose in this industry apart from that, this field is such that there is no right or wrong. No doubt your product has to be commercially viable so people buy it but apart from that creativity is something which should be explored and as for my competitors, I wish them the best, it wouldn't be fun without a little competition.
Q5. You have tasted the world of glamour and success at a young age …. Your thoughts on that one quality in you that kept you going
The one quality that kept me going would be my persistent nature. Any field requires dedication and perseverance. I don't give up and I don't get disheartened if sometimes things don't go my way. That's just life.
Q6. Your biggest high in your short but exciting career….. we hear you just presented your first collection…. What did it feel like? Were you nervous?
My biggest high was very recent, on the 16th of April at Thyagraj Stadium when I just presented my Spring/Summer 2016 collection called "Snowflake"! it was like a dream come true- India Runway Week is a rather new fashion week compared to Lakme and others that take place but the whole experience has prepared me for bigger things and its wonderful how they give a platform to new designers! It had to be one of the best moments of my life and to hear good feedback was amazing. I have literally dreamt about walking down the ramp when the designers name is announced since I was a little girl. It was just amazing.
Q7. Where do you see yourself 5 years from now ? high fashion, haute couture, pret a porter ? your next step?
To be very honest, I can give a very clichéd answer and say that I see myself being a huge designer but I will say the truth- I don't think that far! Haha. I am still trying to soak in all the love I have received for this collection and am only thinking of the present moment and my current next step, which would be to apply for Lakme Fashion Week and do a lot of promos throughout the country! I believe only a pragmatic; step-by-step approach can lead you to your dream.
Q8. How do you cope with the late nights and tantrums of your models ? Whats your stress buster?
VERY luckily I don't have to cope with all that as there are always model managers and these girls know what they're doing, no point pressurizing them and making the job more difficult. There is always mayhem backstage and honestly I can understand their pain too. Being a model is not an easy job at all, so I was very easy on my models and just told them what I want and they delivered beautifully. In fact Mehr Sandhu who was also in pathways opened my show for me and Mehreen Pirzada was my showstopper. It was awesome to be working with my juniors from school and it's great to see how successful they have become too.
My stress busters are two very contradictory things – PIZZA AND GYM!
Q9. What special memories do you cherish of your time spent at Pathways?
Every single thing. My friends who have become like family to me, the dorm nights, the crazy food fights in the cafeteria, how extremely naughty our entire group was ( am sure a lot of teachers will not be expecting to read this interview of mine haha). School was amazing! It made me the person I am today- would not have been an independent, pragmatic and level headed person if it wasn't for the craziness we did in school!.
Q10. What would you do differently if you had a chance to turn back the clock?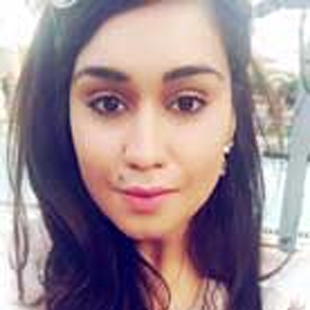 I don't particularly like to regret because I feel everything that happens in life happens to you at the right time, if we rush things we can mess up… learnt this the long and hard way. So if I have to say something, I'd say that I wish I worked a little bit more harder when I came back from university and paid more attention to my creativity and passion but all in all, things worked out for the best.
Q11. Your advice to the current class graduating from Pathways?
Follow your dream! Everyone is going to say this to them but I would like them to know that it's not going to be very easy. There will be confusion, tantrums, irritation regarding your life but be focused, be present and do what you love!
Always listen to your heart and do whatever it is that gives you immense happiness and defines you. Never think about the success of your career before doing everything you can in your power to make it happen.
Q12. Your message for your batch mates?
I am in touch with majority of my batch mates and everyone is doing something so amazing with their lives. I am so proud of our batch! I wish everyone a lot of success, love and happiness and I wish every single person shows up for the next alumni.