Pathways World School Gurgaon
Flagship Campus of Pathways Schools.
Consistently Ranked #1 Top International Day cum Boarding School in Delhi & Gurgaon.
Ria Sharma
Founder and CEO of the renowned organization, Make Love Not scars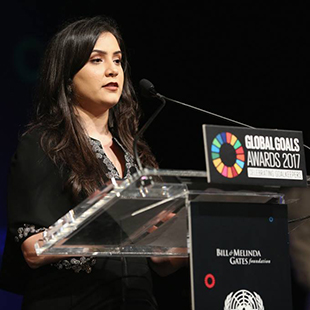 Ria Sharma is the founder and CEO of the renowned organization, Make Love Not scars, which works towards helping and rehabilitating acid attack survivours. Ria graduated from Leeds College of Arts in 2014. Make Love not Scars was initially a college project she was working on but one thing led to another and the organization was born. She claims to have found her calling at a young age and hopes that her efforts will one day contribute towards making a change. Ria frequently writes for various online blogs and her work has been featured in the Times of India. An outspoken young individual, Ria is quick to voice her opinions on social issues.
Ria was awarded the prestigious Rex Karamveer Chakra and Global fellowship this year.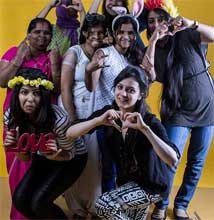 At Make love Not Scars, unlike most NGO's dealing with similar causes, they have an extremely individual-centric approach: each survivor is different, and their lives are not composed solely of their misfortune. The organization has helped several survivours achieve their dreams, and have done things such as raising money to send an aspiring artist to Parsons School of Design- The new Schools. Make Love Not Scars works on all aspects of rehabilitation such as medical, legal and financial support. They constantly work towards raising awareness as well and having existing laws implemented. Ria's interest in communication also helps the organization collaborate with various artistic individuals to create pieces inspired by the survivours in order to help and their online campaigns. The organization is proud to be crowd funded which gives funders from all over the globe a chance to be part of their movement.