Pathways World School Gurgaon
Flagship Campus of Pathways Schools.
Consistently Ranked #1 Top International Day cum Boarding School in Delhi & Gurgaon.
Karan Vaidya
Bridging countries through economic and cultural exchanges and enhancements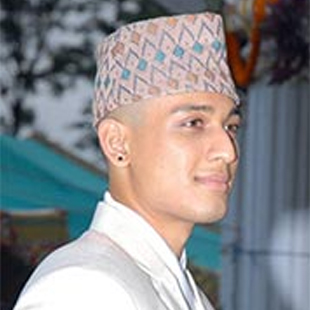 A 2007 graduate from Pathways World School Gurgaon, Karan Vaidya was certainly destined for a bright future, having achieved good results in school and being amongst the most disciplined & dedicated students. But little did he know that one day he will achieve the remarkable feat of becoming the youngest appointed Honorary Consul in the world: Honorary Consul of the Republic of Latvia (Member of the EU) to the Federal Democratic Republic of Nepal.
After graduating from Pathways, Karan joined Purdue University where he did a Major in Industrial Engineering. He simultaneously did internships with General Motors and Tsinghua University, Beijing and later pursued the MIT (Massachusetts Institute of Technology) and Tsinghua University's prestigious MBA Program, with a scholarship. He did the first year of the program from Beijing, where he became well versed with the Mandarin Language and Chinese culture. For the second year he chose London Business School. In London Karan won a competition held by a tech start-up company.
It was the 2015 tragic earthquake of Nepal that sent Karan back home to help support his country. He joined his family conglomerate that works in the fields of Trading, Hotels and Resorts, Real-Estate, and Construction. Today, Karan is working as the Vice-President of Vaidya Group and the Honorary Consul of the Republic of Latvia to Nepal; striving to better his country's economy as well as developing a deeper connection between to the two nations. He has become an inspiration for his generation and we wholeheartedly wish for his continued success.
Karan Vaidya Interviewed by Pathways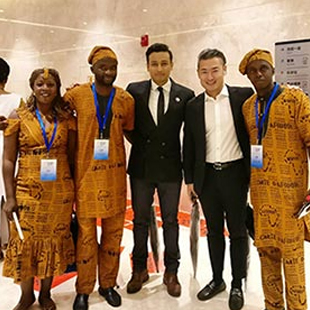 Q1. A note on your childhood. What aspirations and ambitions did you have while growing up?
As a child, I always dreamt to be a Chef or an Astronaut. Real life has deviated from the childhood ambitions but I have never let those dreams disappear. I still love cooking and whenever I am free, I cook for my family and friends and keep the dream alive.
Q2. A reflection of your journey since graduating from Pathways.
A lot has happened since graduation. I have gone on to get my Engineering Degree at Purdue University. Then I briefly worked for General Motors before joining the MIT MBA Program located in Beijing and London.
I have visited over 40 countries while writing a European travel column for a prominent newspaper. I have worked in a highly innovative telecom company in Toronto and as Vice-President of Business Development, Asia, I launched their first Asian Head Office in Singapore. Finally, after the devastating 2015 earthquake in Nepal, I returned to Kathmandu to help the recovering country and decided to stay here to create a long-term impact for its betterment. Recently, I have been appointed as one of the youngest Honorary Consul in the world for the Republic of Latvia to Nepal.
Q3. Please share in brief your role as the Honorary Counsel (HC) of Latvia? As the HC what initiatives are you working on presently? What aspects of this position do you think you would find most rewarding? What would be most challenging?
Although I have been recently appointed as the HC of Latvia; for almost a year my office and I have been working on introducing bilateral trade and cultural exchange between the two countries. Nepal and Latvia are two culturally rich, robustly resilient, beautiful countries. I will be working on bridging the countries through economic and cultural exchanges and enhancements.
I believe, being able to introduce Nepal to the Latvians and Latvia to the Nepalese is the most significant and rewarding aspect of this appointment. Introducing our culture and art to each other will be highly rewarding as well as interesting. The most challenging aspect will be the distance between the countries. However, with today's technology, I cannot complain about it much.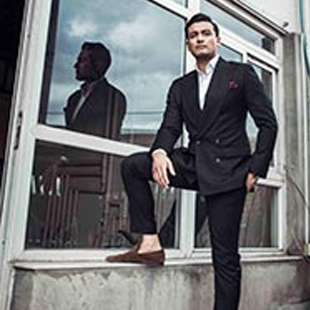 Q4. What do you attribute your success to?
First and foremost, I have to express my gratitude and attribute my success to my parents. They worked diligently to place my sister and me in an unparalleled institution of education such as Pathways World School. Institutions that introduced me to the world, and encouraged me to be strong, intelligent and diligent enough to face the world's ups and downs.
Q5. Any hobbies? What do you do when you are free? How do you manage your time and responsibilities?
I started playing the guitar and formed a band, back when I was at Pathways. We had also performed at a charity concert and raised enough money to make two wells in a nearby village. I have kept my interest in music alive by occasionally playing the guitar. And as I mentioned before, cooking has always been a passion as well.
Time is one of the most valuable gifts; I believe good habits lead to success. I keep to a strict routine which allows me to balance the three pillars of my life: My Family, My Work, and My Well-being.
Regarding time management, as I am currently managing over 200 people in multiple projects, time has become a crucial factor. I recently read a concise but powerful book called the "One Minute Manager". The book powerfully teaches the reader about time management and people management. I would recommend the book to anyone who is interested in a management position or is struggling with time management as this can happen with a lot of students performing multiple activities.
Q6. What personal habits have you willfully imbibed, which have had the most positive impact on your life?
As the Water-House Captain and Swimming Captain at Pathways, I had to make sure I was at the pool side by 5:30 am each morning. I might have hated some mornings, as all students know what sacrificing sleep feels like. But this one personal habit has impacted me till today. I still wake up by 5am and either go to the gym or for a swim in the morning. This sets the tune for my whole day. It has become a keystone habit, and regardless of where I am in the world, I keep the habit alive, and in return it allows me to take control of my day and take it in the direction that I want it to.
Q7. Where do you see yourself in the next 5 years?
My grandfather was the very first person to build a resort in Nepal; I spent a significant part of my childhood around the beautiful resort. Somehow, those memories have been instilled in me and I have developed a strong passion towards hospitality and service. The hospitality industry encompasses my passion for service and my passion for cooking and food.
I am currently building a Five-Star Resort near Kathmandu that sits atop a hill overlooking the Himalayas. In the next five years, I will be developing a chain of resorts that circles around my philosophy of Service. I hope to be able to emanate my vision firstly in Asia and then in the rest of the world.
Q8. Please share your experience of your time spent at Pathways? Your most special memory at the school?
I had a stellar time in Pathways, and I truly believe it was the spark that I needed to open up to the world. I was heavily involved in academics, sports, as well as arts. I had an excellent time leading the Water house to several interesting and special victories. We had great times with Mr. and Mrs. Gholap as our House guardians. I specifically remember the highly interesting English classes with Mr. Shouquot Hussain and the invigorating Spanish lessons with Ms. Basabi.
The most special memory I have is the Charity concert I briefly mentioned before. It was a time when the whole school, teachers and students, came together for a good cause. The whole school was one single and beautiful unit in that moment. We had struggled hard to put the concert up and raise awareness about the need. It all resulted in a symphonic and masterful moment that will be embedded as a gem of a moment in my memories.
Q9. What message would you want to give to all our students and children in general?
School, especially high school, is an interesting time, you are still finding yourself, looking for answers, and questioning the world. I would say, don't be too hard on yourself and enjoy every moment you have there. Those memories will always be precious. Give your 100% to all activities, academic, sports, and extra-curricular. Never waste your time, grab the moment and make sure to make the most out of it. So, in the words of the legendary fiction teacher, Mr. John Keating (from the book Dead Poet's Society that was introduced to me by my Pathways English Teacher, Mr. Shouqout Hussain)- "Carpe diem, seize the day, make your lives extraordinary."