Pathways World School Gurgaon
Flagship Campus of Pathways Schools.
Consistently Ranked #1 Top International Day cum Boarding School in Delhi & Gurgaon.
Gurmehar Sethi
I followed my aspiration of opening a restaurant and achieved this in no time!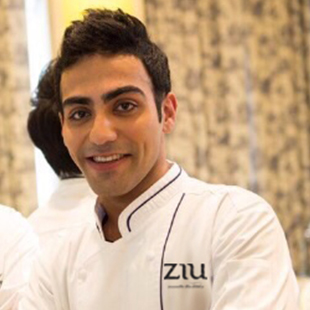 A Graduate from the Batch of 2008, Gurmehar Sethi joined Pathways World School in 2006. From a child full of mischief, Gurmehar has journeyed through his years to eventually becoming a well-known Chef and Owner of a famous Restaurant in Delhi called 'ZIU' – Innovative Thai Cuisine.
In the 3 years since its inception, ZIU has received 3 Awards including, 'Times Food Award' for Best Thai Restaurant 2017, Best Oriental Restaurant 2018 and Best Regional Restaurant Award. Gurmehar takes pride in the fact that the restaurant has hosted many famous celebrities from India and is also quite popular amongst foreign Diplomats who live in Delhi.
Gurmehar's love for the culinary arts started early and he got a job in one of the finest hotels in Delhi - Leela Kempinski. It was during this time that he participated in a food competition and won the Sir Edmund Hillary Fellowship 2012 Award titled "Gourmet Guru" by Food & Nightlife Magazine and was honoured with the title of one of the top 20 Chefs in India.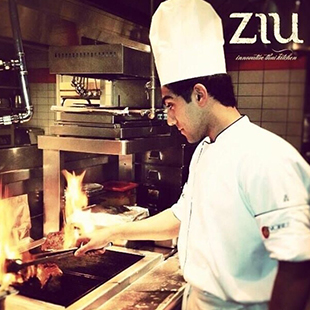 Before opening his own Restaurant, Gurmehar got to work with some of the best hotels across the globe - Mayfair Hotel in London, Banyan Tree Resort in Phuket, The Leela Kempenski in New Delhi & Udaipur to name a few. He also became a member of the most famous Restaurant Chain – Nobu, in the Palm Atlantis, Dubai. Gurmehar has very recently opened another branch of ZIU in Abu Dhabi!
We are proud of Gurmehar's remarkable achievements and wish him plenty of success in his journey ahead.
Q1. What inspired you to choose the Hotel Industry for a professional career and then to open a restaurant yourself?
I come from a family of hoteliers. My parents had a couple of restaurants back in Kolkata so I guess it's in my genes. Indeed there are several departments in food and beverage industry; however, food used to delight me the most. I followed my aspiration of opening a restaurant and achieved this in no time!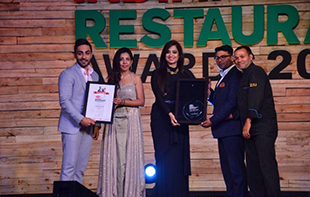 Q2. Your Restaurant is called 'ZIU – the Innovative Thai Kitchen' – please tell your readers, what inspired you to adopt this name for your restaurant, what is the significance?
ZIU means cultivated. We believe in progressing each day with new inventions in a number of aspects, especially food. The consumers only get to see the final product but the hard-work which takes place to make it happen is only known to the people behind the scenes. And believe me it takes a lot to maintain a Brand. So, we keep cultivating!!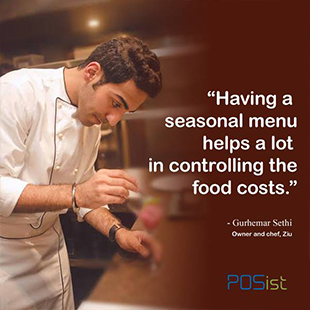 Q3. Any difficult situations/challenges that you faced to achieve your ambition of opening a restaurant?
I would neither call a situation difficult nor a challenge but a lesson which is to be acquired well. We learn from our failures each day, and there is always a second chance. However, a restaurant definitely requires a lot of procedures when it comes to opening a new establishment. The most important is to have a great team. Once that is organised, the rest of the things fall in place with ease. I believe my people, my team, are my real assets. They are all a part of my dream and work towards achieving a common goal.
Q4. Do you personally oversee the food that is cooked in your Restaurant every day?
I am a chef and that's my job. If I am not travelling because of my upcoming projects, then I will always be seen behind the kitchen food pick-up counter. Personally, I don't believe in behaving like an 'Owner' and try to make myself approachable to my team, more like a colleague and a friend. That is what affects the outcome of the product. I welcome the suggestion of my team even if it comes from the staff working in the utility area.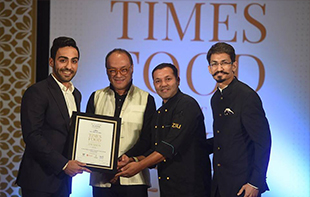 Q5. Is there a Chef you truly admire?
Chef Rene Redzepi – at Noma in Denmark
Q6. Did you have a mentor chef? How long did it take to develop your own style of cooking, and what advice would you offer to young chefs looking to develop theirs?
Chef Nobu Matsuhisa – Japanese Chef, who also is a Restaurateur, has been my mentor, who I admire the most. Even today at the age of 69, he is seen working in a kitchen, creating new dishes and following up on all the guest feedback personally. He is my idol and I try to follow his footsteps.

Opening a restaurant is not done in a day, which I was aware of when I conceived the idea of opening one. I travelled the world and got myself trained in all possible environments in India and overseas, with the greatest of trainers and mentors. I took my time to reach to a position where I could show my own skills as a Chef and continue to grow.

For all the young friends who want to be a chef, believe me there are no shortcuts to success. Work hard and the rest will fall into place by itself.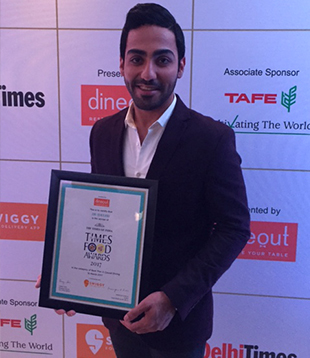 Q7. Please share your experience of your time spent at Pathways. Your most memorable memory at the School?
Countless memories are attached with Pathways. It's like revisiting my second home from the past. Pathways was a cradle of leadership, self-grooming, communications skills, mature mind and an ability to make better judgements. We were bred in a way to stand out…aspire to achieve. Pathways was certainly elite and I had the most fantastic experience of lifelong and enduring friendships. Thanks to Pathways which gave me a cache, I always feel myself a few notches above the rest!
Q8. What message would you want to give to all our students and children in general?
Pathways has given you an environment and teachers with whose support you can stand on to reach for your dreams, become well-rounded, compassionate, independent, strong-willed. My advice to the children would be become valuable human beings and endeavour to change the world.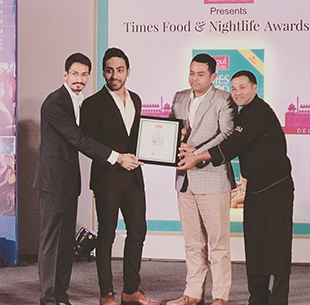 Q9. What are your future plans?
I am opening two new ventures – one in India (Delhi NCR) and one abroad (UAE). Wish me luck!