Pathways World School Gurgaon
Flagship Campus of Pathways Schools.
Consistently Ranked #1 Top International Day cum Boarding School in Delhi & Gurgaon.
Mitesh Mirchandani
A cinematographer in the Hindi Film Industry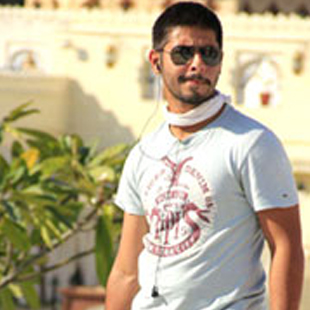 Mitesh Mirchandani was part of the small group of students who joined Pathways World School Gurgaon in the inception month of the school – April 2003. Mitesh is from Mumbai and studied at the school from 2003 to 2006 (grades 8th to 10th). A residential student, Mitesh was one of the most noted sportsmen on campus, particularly showing exceptional talent in basketball. However, no one at that time knew his real hidden talent - photography. Today, we take great pride in sharing that Mitesh has become a cinematographer in the Hindi film industry. He is the Director of Photography (DOP) of the award winning acclaimed movie 'Neerja', for which he also won the Filmfare award for best cinematography. His first feature movie as a DOP was the Anurag Kashyap production – 'Luv Shuv Tey Chicken Khurana'. Mitesh has also shot many popular advertisements for various brands.
We congratulate Mitesh on this accomplishment at such a young age and wish him all the best for his future projects.
Mitesh Mirchandani Interviewed by Pathways
Q1. A note on your childhood.
I was born and brought up in Mumbai, India. Stayed here all my life until I decided I wanted to be in a boarding school as I always looked at any opportunity to go out and explore.
Q2. At what point did you decide to get into filmmaking? Please describe your journey from a young schoolboy to becoming the DOP for a major production? How did you get hold of this opportunity?
I got an opportunity to be on a Hollywood production in Mumbai as an Assistant director. I ended up talking to everyone on set, especially the cinematographer, who really got me exited about the profession, and I wasn't too bad with the camera. So I decided I would do just that.
After the course I got back to Mumbai and met with a lot of people, worked as an assistant on a couple of jobs and moved lights in a couple. Simultaneously I showed my work around and hoped it would get me somewhere. I like to think there was something in there that caught the eye of the director of my film and then he asked me to shoot his movie. It took some time but it was worth it.
Q3. You have reached this stage at a relatively young age. Your thoughts on this accomplishment.
Well it definitely didn't come easy. I worked really hard and I'm really passionate about what I do. So it's just plain hard work and passion paying off.
Q4. What are your upcoming projects?
I'm still in talks with a few productions; lets see what materializes, I can't really say much at this time. Other than that I shoot TV commercials now and then.
Q5. Where do you see yourself 5 years from today?
Doing bigger and better projects not only in Bollywood but all over.
Q6. Please share your experience of your time spent at Pathways? Your most special memory at the school?
Pathways were my polishing years. I loved the staff there. They really helped me as I didn't feel at that time that I was the brightest of the lot. I played a lot of sports for which their facilities are simply amazing.
Q7. What message would you want to give to all our students and children in general?
Follow your heart, Always love what your doing, Never stop learning, Make smart decisions, Think out of the box, be different, and don't worry about failing; the success would be even sweeter.
Mitesh Mirchandani's Official website
Click here
A Sunlit Sonnet: A Clinical Insight into the Art of Naturalist Cinematography in Sameer Sharma's Luv Shuv Tey Chicken Khurana
Click here